What People Say About The Program
Dean maintains a HbA1c of 5.6 to 5.8%
The T2Diet has helped Dean improve his overall health. He lowered his HbA1c by 1.3% and his last three readings have stayed around 5.6 to 5.8%. His doctor has reduced his medication and will soon take him off all meds.
Malena effortlessly loses weight & maintains it
The program helped Malena refocus on her goals. She lost 4 kg effortlessly and is happy that she continues to maintain the weight loss. She reduced HbA1c by 0.7% and has maintained a level at 6% or under.
John lowered HbA1c by 3%
John came into the program to learn more about the impact of diet on his diabetes health. He followed the weekly nutrition modules and discovered the connection and was amazed at the results – he lowered HbA1c by 3%, lost 5-6 kg, and reduced medications.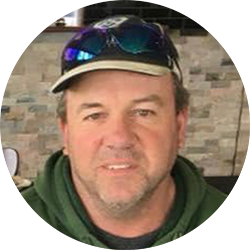 Before I found the T2Diet Program I was struggling to control my levels and weight and was really confused with what to actually eat. The program helped me lose 4kg and drop my A1c by 0.6%. I now have a clear diet plan that I stick to and since completing the program I've gone on to lose another 6kg. The recipes are that good that my whole family enjoy them as well.
My next goal is dropping Metformin medication, which could be possible soon according to my GP. After losing my Father to diabetes-related problems I'm very driven to reverse it, or to be able to manage my diabetes medication free. Thank you for giving me the opportunity to achieve this. ~Justin
Jackie now understands her numbers
Jackie now manages her diabetes better because she understands the meaning of her numbers and how what she eats affects her diabetes health. She lowered her HbA1c from 8% down to 7% and hasn't been down that low for years.
Helen finally achieves successful weight loss
Helen struggled for a long time with achieving weight loss and wasn't getting any support from other sources. The program provided the education, support and encouragement to help her engage and rethink the importance of her own health. She's now lost 26 kg!
My HbA1c is 6.7, down from 8.9 and I have also lost 9 kilos. My GP is very pleased with me. I am extremely happy with these results as I've tried and failed so many times to achieve these types of results. The program has taught me so much and the food and your approach to it has made all the difference. This, to me is not just a diet, it's going to be a way of life for me in the future.
~Lyn
I am so grateful I took part in the program, for me it was truly life changing. Not only was I able to bring my blood sugar levels down from 6.6% to 5.6% whilst following your carb management plan, my readings have stayed down no matter what I eat. I also have the tools and knowledge about how to make sure I don't push the envelope too far. So thank you so much for your program. I have recommended your guidelines to many people as they've helped me so much.
~Geoff
I can't believe how easy it was to lose 3.5 kilograms. Really loved the program. Thanks.
~Marie
I'm doing great since taking the program. I have lost 10 kg and my sugar cholesterol etc all are amazing first time since 2001.
~Kristen
Thanks for all the food tips, and, most importantly, the inspiration to change my diet. My morning readings are now in the mid 5's, as opposed to high 8's previously. The diet change is now a permanent part of our eating.
~Tony
I have been so happy with this program. I was always concerned with my morning numbers but now I have had such success with seeing them lower. I finally went to the doctor and she was encouraged with my progress. I lost 18 kg in the 16 week T2Diet program. My last doctor's appointment lab test was A1c of 7.1, down from 11! Thank you again for this program.
~Wilma
Be the next success story!
Join the T2Diet Program Today
Take Charge of Your Diabetes Health – Lower Blood Sugar and HbA1c, Lose Weight, Reduce Medications.